Good! We will need some new attractions for those tourists that get to Ensenada through the new airport.
The Ensenada business council has officially asked the State Government to build the Off Road Museum in the city's main boulevard, right where the state tourism office is located, next to CEARTE.
Oscar Escobedo, head of the state tourism office, said before that he was leaving the final decision to build the museum in Ensenada to the local business council.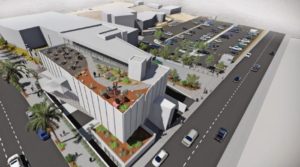 The project has been controversial as many citizens were against it since the sport is not everyone's cup of tea and some feel that the land should be used for something different that could be enjoyed by the general population.
The fact is that Ensenada lacks tourism attractions and this will definitely be an important one that represents a fundamental part of the city's tourism industry.
The museum is not going to be built or operated by the state, but in a joint venture between a private company and the government.
This is the way lot's of public projects have been done lately since the government doesn't have any cash to spare. Some examples are the desalination plant, the airport, street city lighting and now the museum.